Oral Sedation Dentistry, Lethbridge, AB
Are you fearful or anxious when considering seeing the dentist? Do you have limited time in your schedule for the appointments necessary to maintain your dental health? Do you wish your dental appointments would be pain free and relaxing? Please review the information we have put together for you to learn more about Sedation in Dentistry and how it can help you achieve the smile you deserve!
Remember, regardless of how your previous dental experiences have been, you are an excellent patient and you deserve Dental Treatment that will address all of your concerns, without causing you anxiety or fear! Sedation Dentistry is a great solution to make your next dental appointment a relaxing, rewarding experience!
Safe and Effective Sedation Dentistry for Treatment
Sedation Dentistry involves the use of sedatives in order to produce a relaxed state for dental treatment. Dental sedation is an excellent solution for anxious or fearful patients or patients that need to undergo extensive treatments.
Currently we offer nitrous oxide sedation for dental treatments. Nitrous Oxide (commonly called laughing gas) is used to reduce anxiety and make you more comfortable for your dental visit. Nitrous oxide is a safe, effective form of minimal sedation for both children and adults. Most people experience enhanced comfort and relaxation for their visit and are back to feeling themselves almost instantly after the procedure is finished. People also appreciate that they are able to drive and resume their normal activities immediately after the appointment.
At All West Dental we are committed to providing our patients with highly personal and individualized care. We understand that dental anxiety is a real and serious concern for many people. We are here to ensure that our patients can receive the care they need in a way that makes them comfortable and safe individually. If you have been avoiding the dentist due to anxiety please contact us to learn more about what sedation dentistry can do for you.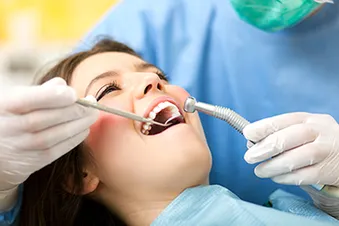 If you are interested in relieving dental anxiety with nitrous oxide
call All West Dental in Lethbridge, AB at (403) 380-3300 to learn more!