Cosmetic Dentistry, Lethbridge, AB
Aesthetic and Cosmetic dentistry includes procedures that not only make your smile more beautiful but also provide some very important functions.
Cosmetic dentistry involves comprehensive dental care that comprises of both prosthetic and surgical techniques to straighten the teeth, give symmetry to teeth, brighten the yellowing teeth, repair cracked and chipped teeth. It not only adds to the physical appearance, but can help with confidence and mental health.
If you are unsure of the difference that cosmetic dentistry can bring to your smile read on to know the technical details some of the most popular procedures. Some of the cosmetic dentistry procedures offered by Dr. Adam Byam are explained below:
Teeth Whitening: The perfect shade of white can more easily be obtained with the dentist's help. Forget the messy white strips, we offer a home kit with the personalized mouth guard. This customized tray will stay on your teeth and keep the whitening gel there to brighten your smile to the level you desire.
Artistic Cosmetic Bonding ( also know as Bioclear Veneers): This procedure where teeth are built up instead of being ground down. The tooth surface is enveloped in white filling material, so as to fix any cracks, fissures, and abnormal in-between teeth spaces. The tooth-colored plastic is hardened using the curing light, and then Dr. Byam trims and polishes the material to give it the life like shape of a youthful smile.
Porcelain Veneers: The veneers are extremely thin sheets of porcelain which are applied onto the tooth's front surface. They act as a shield to hide those imperfections and give you a perfect smile that you always vouched for.
Dental Crowns & Bridges: Crowns are used extensively in restorative dentistry, but they can also be used to correct a tooth's position, shape or color. It is also great to restore a broken tooth or cover a large filing. Crowns are made of porcelain, metal, ceramic, or resin. The crown gives a lot of strength to the weakened tooth and holds it to its place.
Dental implants: This cosmetic dentistry procedure is used to restore the missing tooth. A titanium tooth root is inserted into the bone socket of the missing tooth and with time the root holds on to its place, and the tooth secures its place. Though expensive, it is a great long term investment to get a natural looking tooth.
Cosmetic dentistry in Lethbridge will certainly boost your self-esteem. If you are ready to give it a try, contact our cosmetic dentist in Lethbridge, AB today!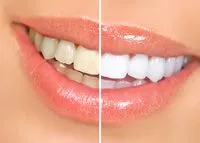 Renew your smile and restore your confidence with Cosmetic Dentistry in Lethbridge, AB.
Call All West Dental at (403) 380-3300 today to learn more!